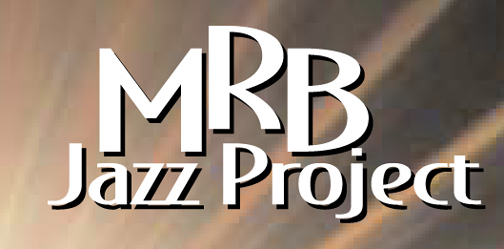 When you're planning your next corporate event, charity fundraiser, jazz concert/festival, special evening at the country club, elegant private party or music for your restaurant or bar, think MRB Jazz Project. From contemporary interpretations of the great American songbook to sultry bossa novas and classic jazz standards, MRB delivers the music that will make your event or evening a standout to everyone in attendance. The MRB Jazz project always complements and augments - never overshadows. You'll find the MRB Jazz Project brings heightened ambiance to whatever setting they perform in. Seasoned professionals with many years of performing experience, they're the perfect finishing touch whenever you want to create a memorable time. To experience a brief sample of the flavor that MRB Jazz Project will impart, listen to the sound samples contained below. We think you will like what you hear. If you have an upcoming date in mind and would like to discuss your musical entertainment, we'd love to hear from you. For other information including audio samples, go to our website at http://mrbjazzproject.wixsite.com/jazz

Trio comprised of keyboard, bass and drums. Quartet comprised of piano, bass, drums and tenor sax.


MP3 Music Samples
Not Available on this Site
Not Available on this Site
Not Available on this Site
Not Available on this Site
Not Available on this Site

Booking:
Booking Office Hours are Monday - Friday 9:00AM - 6:00PM. Saturday 10:00AM - 2:00PM
908-688-2129
mrbjazzproject@earthlink.net

Management: Self-managed. Bruce Riccitelli is band contact.
---
Web site by William F. Dudley and Kate Casano; content by MRB Jazz Project
---