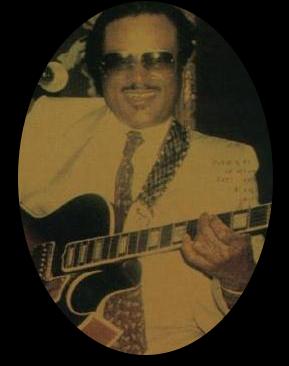 "...easily one of the finest guitarists working today.... His playing and singing are nothing less than pure poetry."
--Donald True Van Deusen, Philadelphia Forum

Jimi started playing professionally in the 1950's, and has been appearing in New Jersey, Pennsylvania, and Washington DC since then. He's played the Cape May Jazz Festival, mayoral inaugurations in DC, and countless gigs in the Philadelphia area.

In 1985, Jimi formed A Change of Pace trio with drummer Milton McLaurin, initially with bassist Ray Carter and most recently Floyd Bracey.

In 2001, Jimi was honored for his contributions to the Philadelphia jazz scene with an open jam session at Lakey's Restaurant and Jazz Club in Mt. Airy.

Jimi's 1998 CD, Jamming at 23rd St Jazz Cafe, was recorded live at the club's ongoing Tuesday night jam session. His most recent CD, Shades of Jimi Odell, includes works by Duke Ellington, George Gershwin and Johnny Mercer.


Booking: ring 215-248-1098
---
Web site by William F. Dudley and Kate Casano; content by Jimi Odell
---